Established in 1980, AG Parfett and Sons Ltd is one of the regions foremost independent Cash and Carry. Back in 1994, Parfetts purchased a Bergmann Roto Compactor from Kenburn in order to compact their general business waste at their head office in Stockport.
This small easy to use compactor is ideally suited where space is at a premium.
The Roto Compactor can be continually fed and the rotating drum can compact most types of waste streams into either a plastic bag, or a wheelie bin, with up to an 9:1 compaction ratio.
After 22 years of loyal and reliable service the time finally came for the Roto Compactor to be replaced.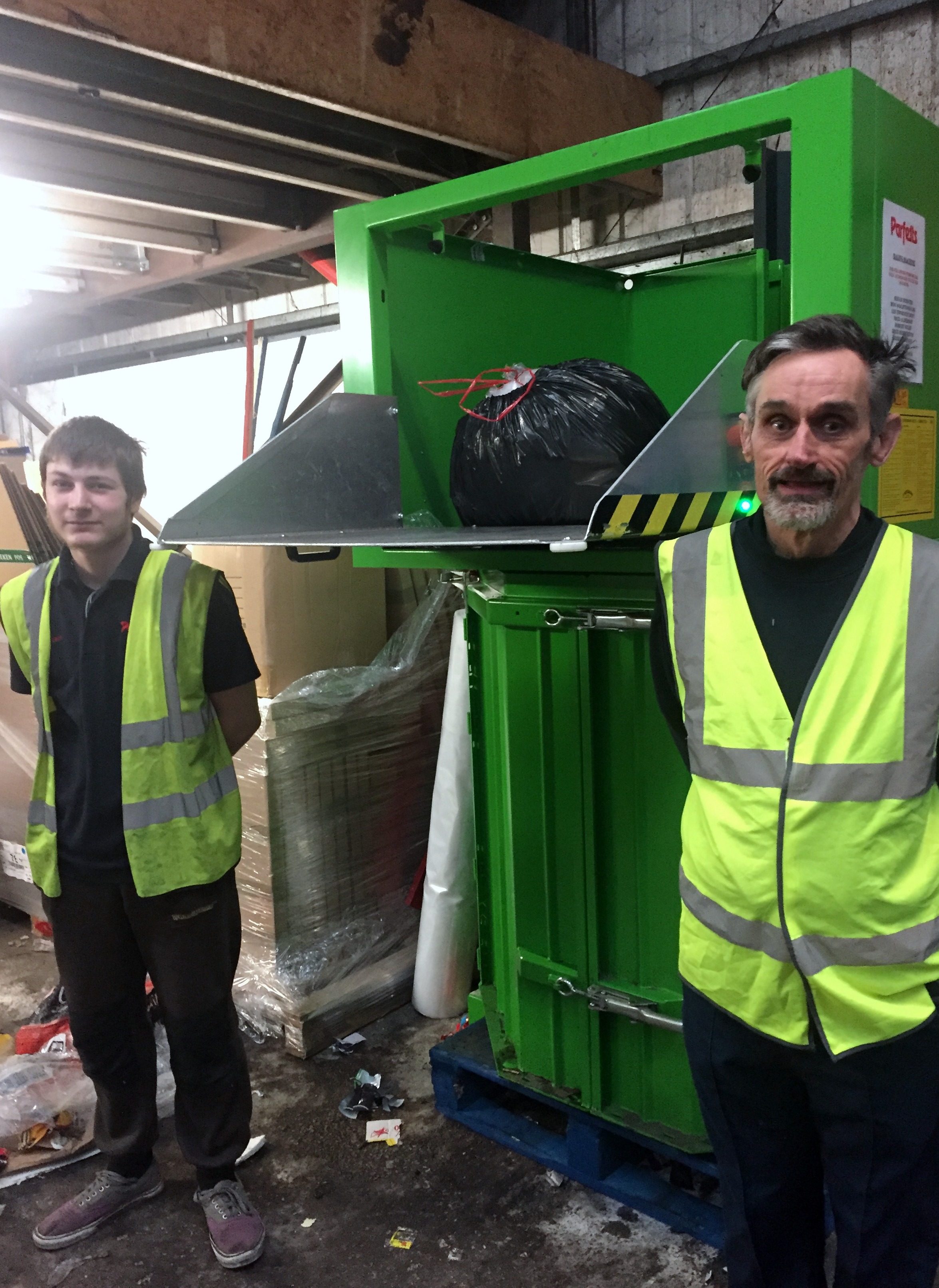 Branch manager Peter Mullan comments, "when we needed to replace our trusted, reliable Roto Compactor we had no hesitation in contacting Kenburn to purchase the exact same machine again".
"Not only is the machine extremely effective at compacting our general waste, but also with Kenburn's dedication to offering excellent customer service, their engineers regular services have an enabled a machine which is used constantly all day, seven days a week to last an incredible 22 years, which is why our Aintree branch also recently replaced their old Roto Compactor with a brand new one as well."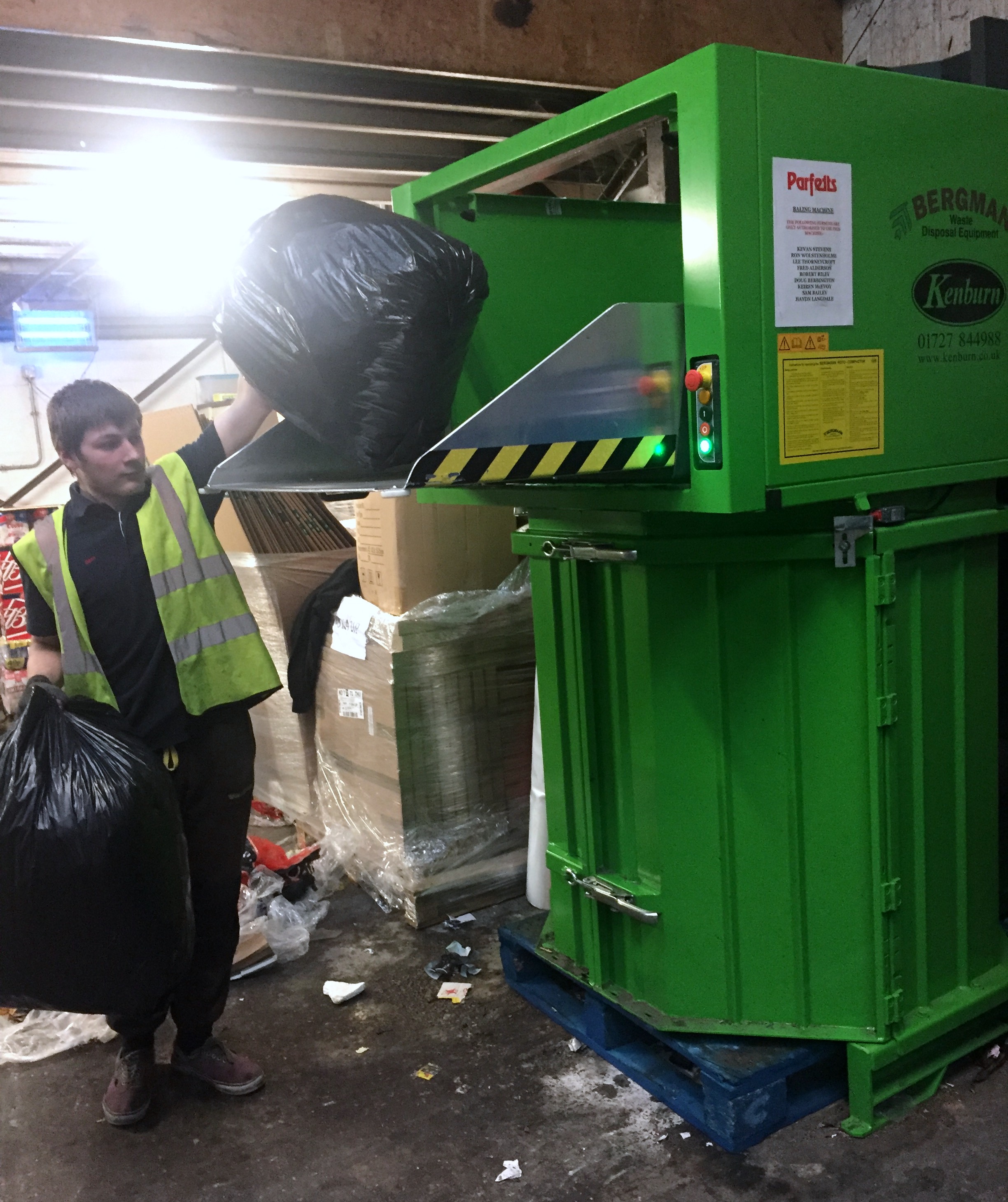 Simon Wells from Kenburn adds "Kenburn has been the UK dealer for German manufactured Bergmann compactors and jumbo roll packers since 1987 and the longevity and reliability of these machines is down to the design and build quality of Bergmann."
12-month warranty on new and refurbished machines
models available that compact waste into a bag or bin
rotating head tears up the waste material into small pieces for easy compaction
small footprint – easy to locate where space is limited
durable and low maintenance machine
large loading aperture with a variety of filling methods including chute, conveyor or air fed system
ideal for compaction of general business waste
excellent compaction rates: compaction of up to 9:1 has been achieved
simple to operate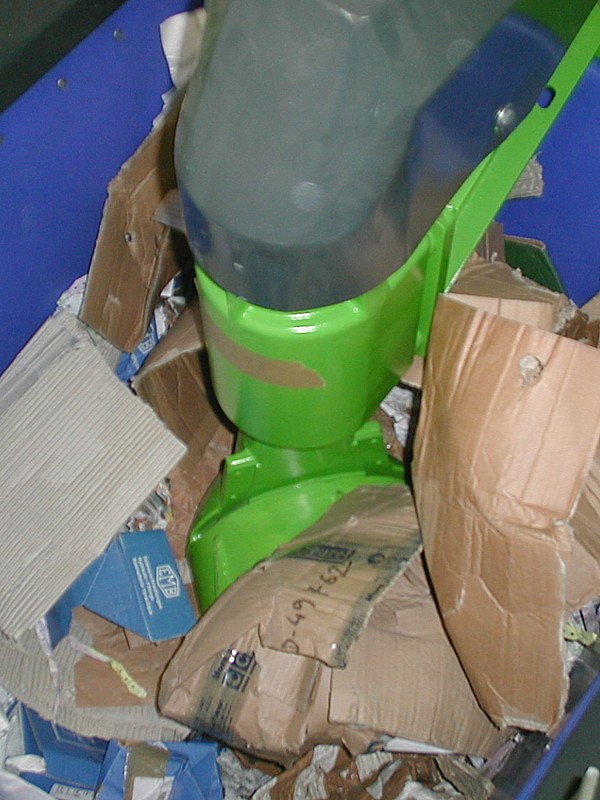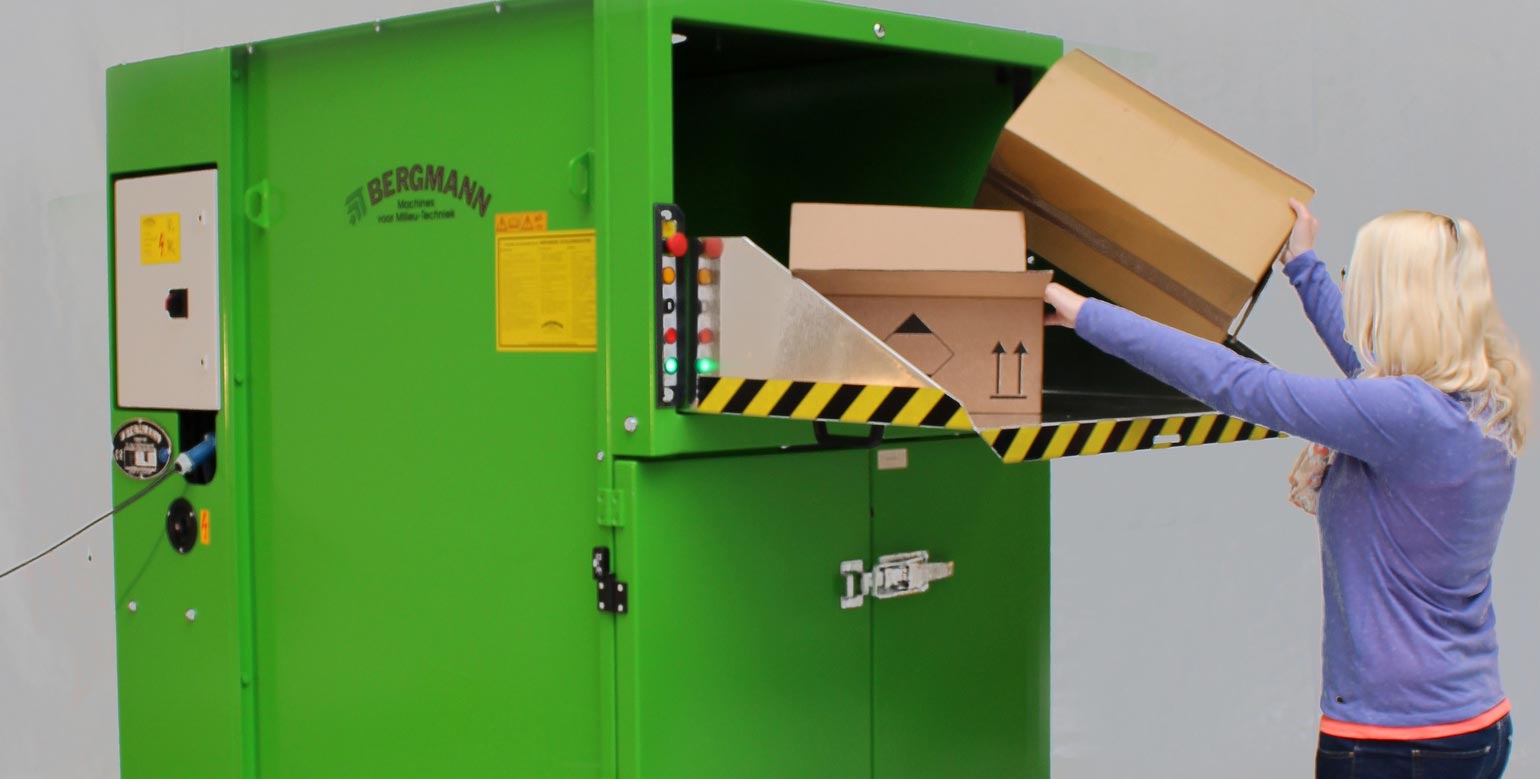 We offer free site surveys throughout mainland UK.
To find our how you can manage your waste to reduce your business waste costs – Contact us or call Kenburn Sales on 01727 844988