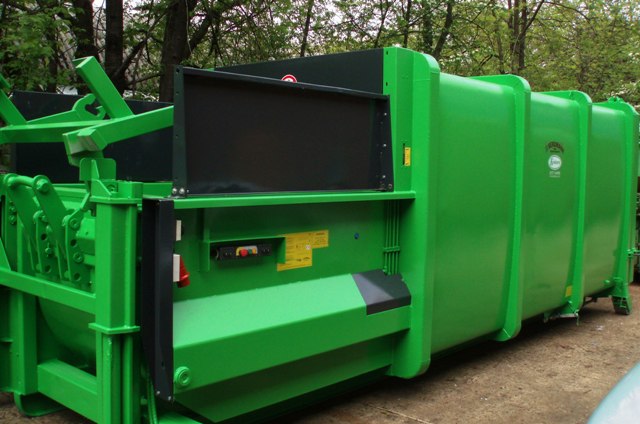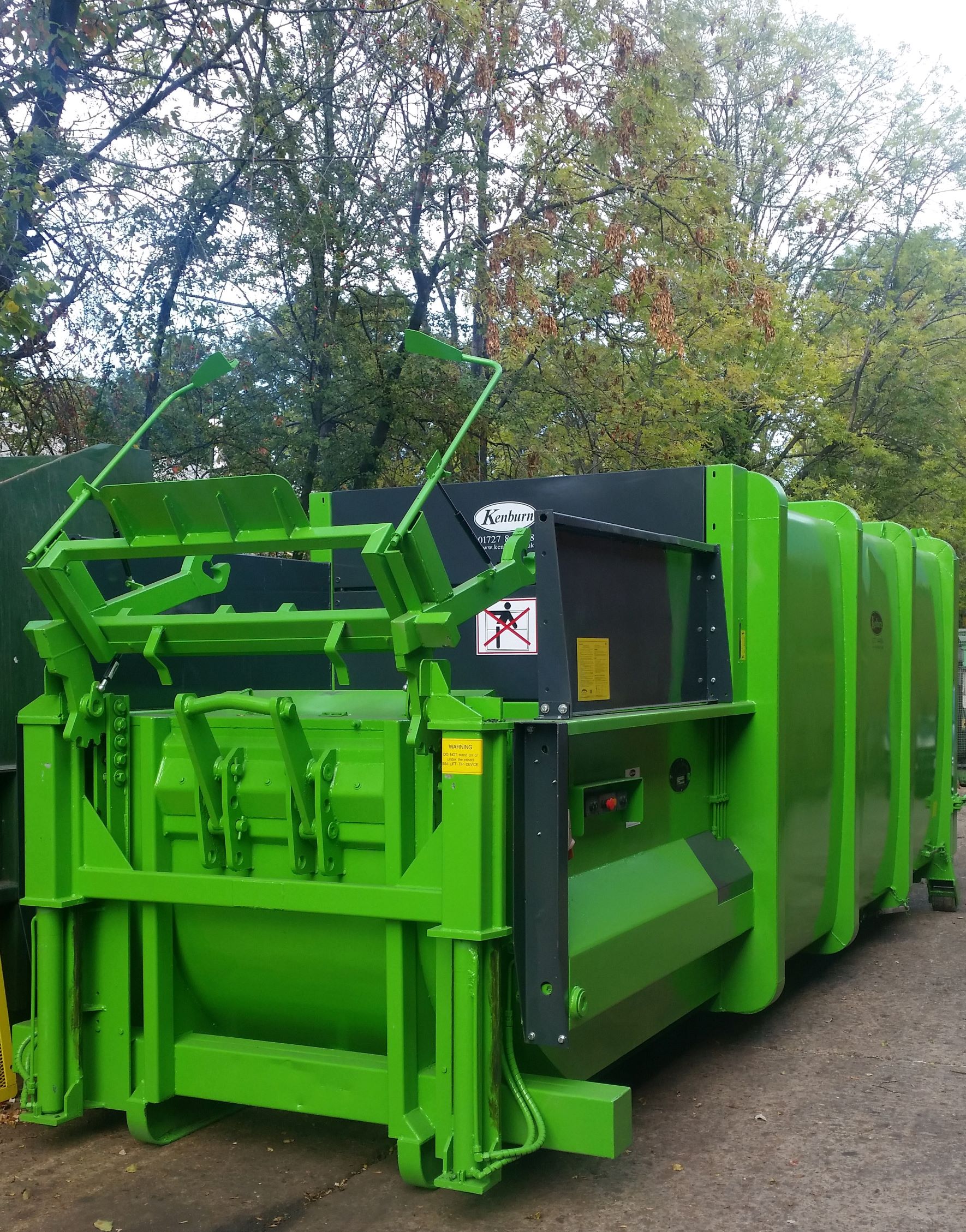 Refurbished Balers and Compactors from Kenburn are typically ex-rental machines that have been serviced by us. They are cleaned, stripped down and re-sprayed.  Component parts are re-fitted or replaced as required.
All work is carried out in our workshops in St Albans by experienced engineers.  As can be seen from the photographs, we refurbish our machines to a high standard.  Refurbished machines offer a great alternative to buying a new model.
Kenburn Waste Management supplies machinery from leading European manufacturers and as one of the iconic brands in the waste handling industry, Kenburn is proud to have supplied Bergmann machines including roto compactors and jumbo roll packers to hundreds of customers in the UK since 1987.
Kenburn has also supplied recycling machinery from Bramidan since the mid-1990's and stocks a range of balers and compactors for refurbishment.
We also supply a selection of refurbished balers and compactors produced by the German manufacturer Avermann having first supplied these machines in the 1990s.  Our stocks vary and include horizontal balers, conveyor systems, portable compactors as well as static compactors and moveable external bin lifts.
We stock a wide range of refurbished balers and waste compactors for sale or to rent, including the equipment listed below and offer a limited twelve-month parts and labour warranty on all new and refurbished equipment, subject to it being maintained to the manufacturer's specification.
Contact us or call Kenburn Sales on 01727 844988 for more information on our range of Refurbished Equipment.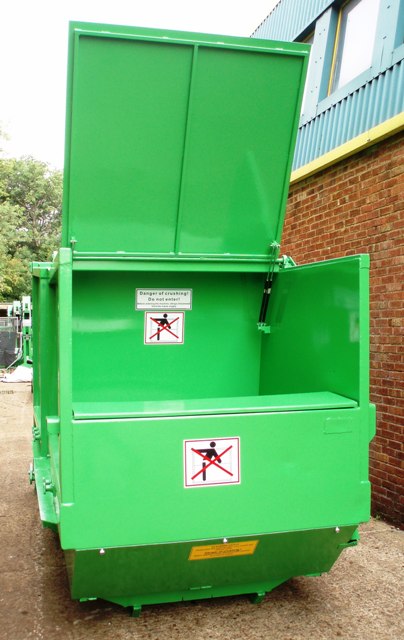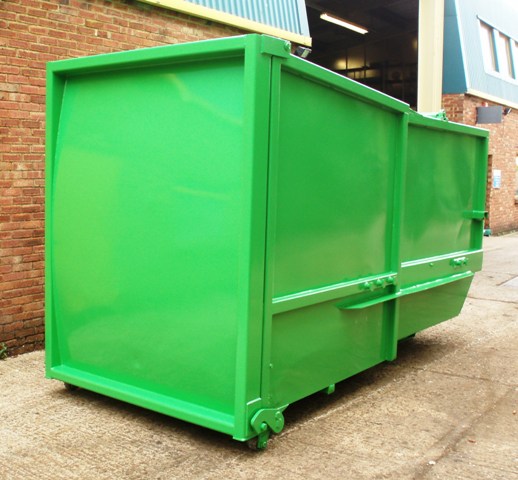 Bramidan's cost effective Bramidan B Series Balers offers an ideal high quality, low-cost solution vertical baler. Although they have been designed for the less intensive user, press forces on these balers are very effective for producing dense bales of cardboard for example.
Bramidan X Series Balers range of vertical balers has a machine for almost any waste handling requirement. These heavy duty machines are equipped with cross cylinders for very stable compression and a low overall height.
Balers with more than one chamber can be for many customers a very effective method of handling multiple waste streams, for example cardboard and plastic.  With the range of Bramidan Multi Chamber Balers, this means that waste can be hand handled in a continuous operation whilst still being segregated. Bramidan manufacture a series of specialistcompactors, including a bag press, drum press and eps granulator.
Bramidan marine balers are ideally suited to meet waste handling requirements on ships, rigs and shipyards.
Bramidan balers available for refurbishment vary according to stock, so please check for current availability.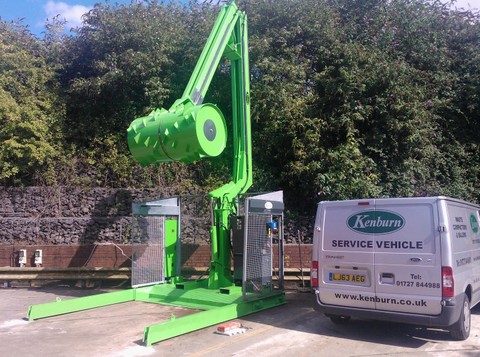 We supply both the HC30 and HC40 fully automatic horizontal balers from Bramidan.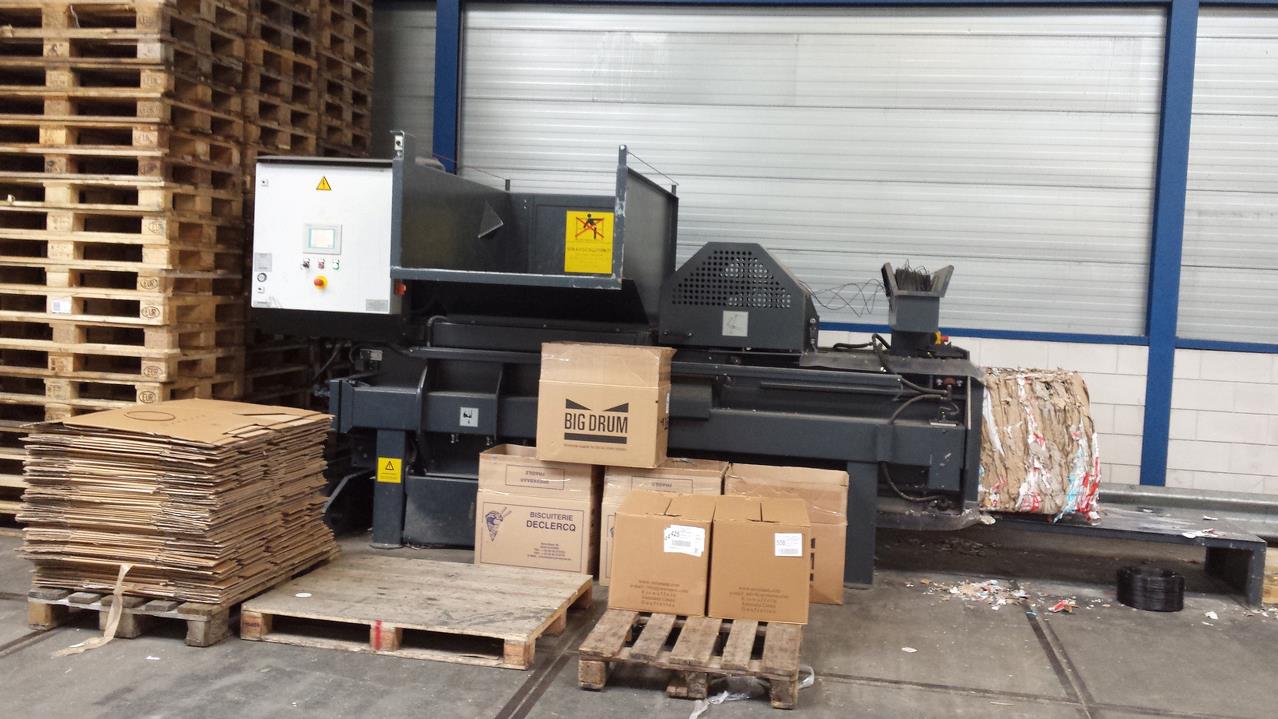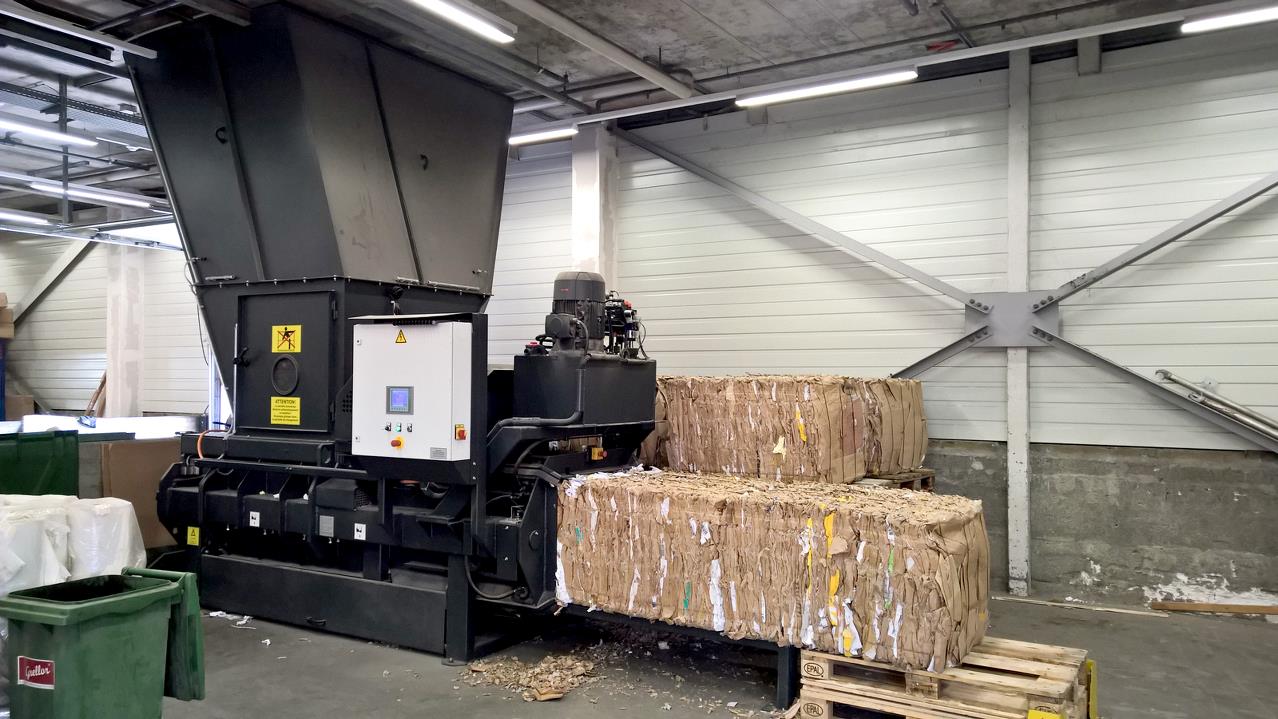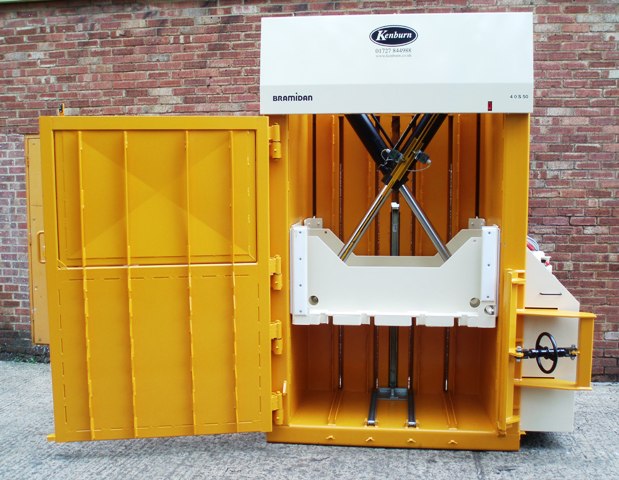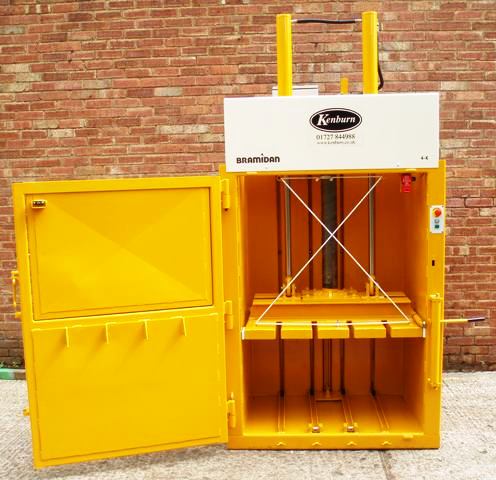 SELCO HC12HD SEMI-AUTOMATIC HORIZONTAL BALER – Machine has been fully refurbished at Kenburn and available for immediate delivery.  A hopper can be fabricated to meet customer requirements.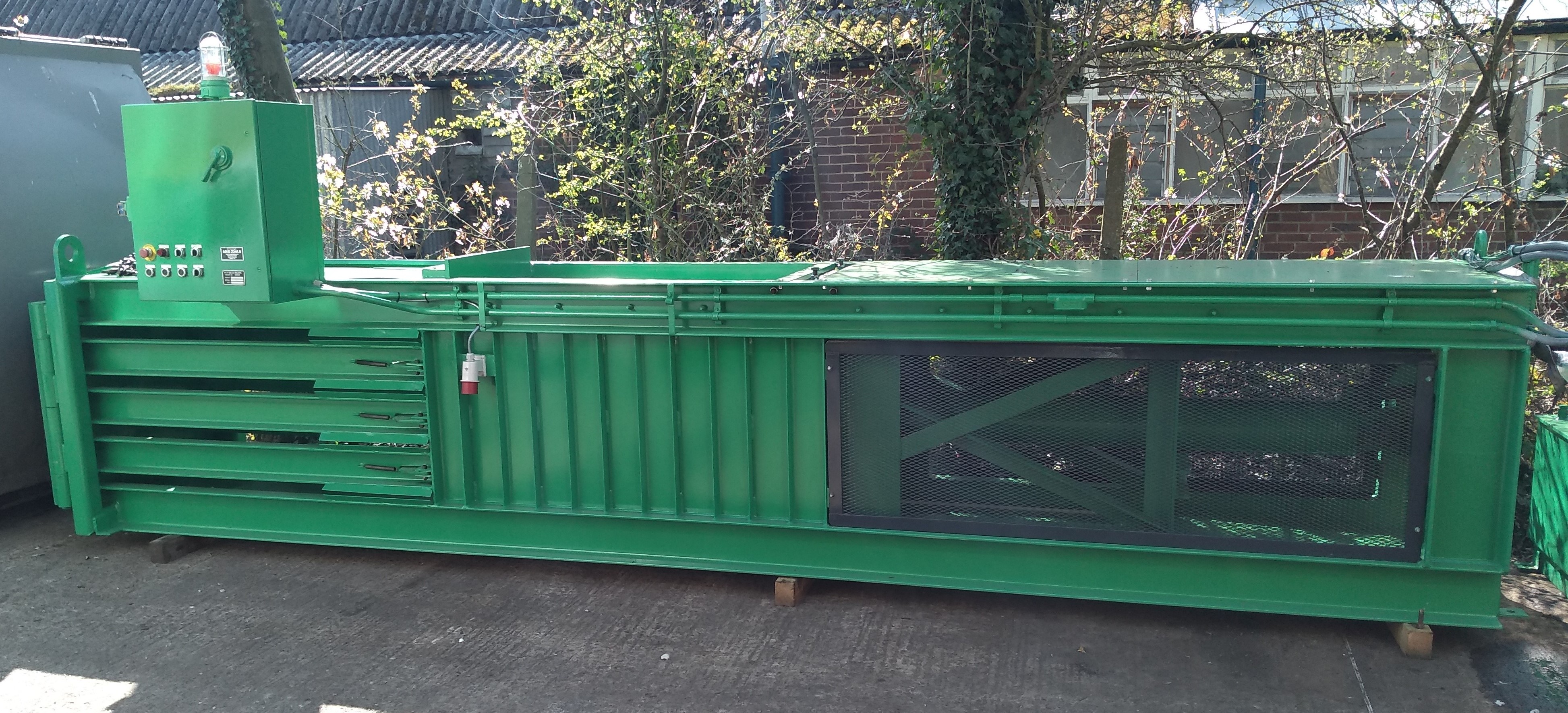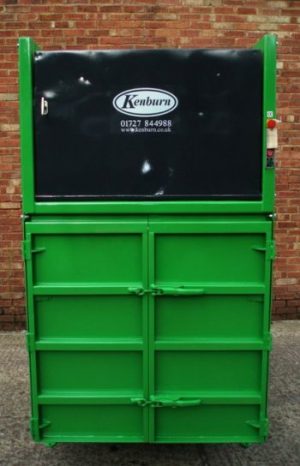 Please note that the supply of refurbished machinery is subject to stock availability and the specification of individual machines, including the accessories fitted varies according to each model supplied and may differ from the brochure specification.
For more information on our range of refurbished machines Contact us or call Kenburn Sales on 01727 844988.