Generally those waste handling operations that use a large Horizontal Baler have a very high throughput of material  (anything up to 25 tonnes per hour) and need their production times to be as little as possible.
A large throughput of material makes it impractical to feed the waste into the Baler manually. Manual feeding of the waste would be highly inefficient and costly. The answer is to use a Baler conveyor as part of the solution.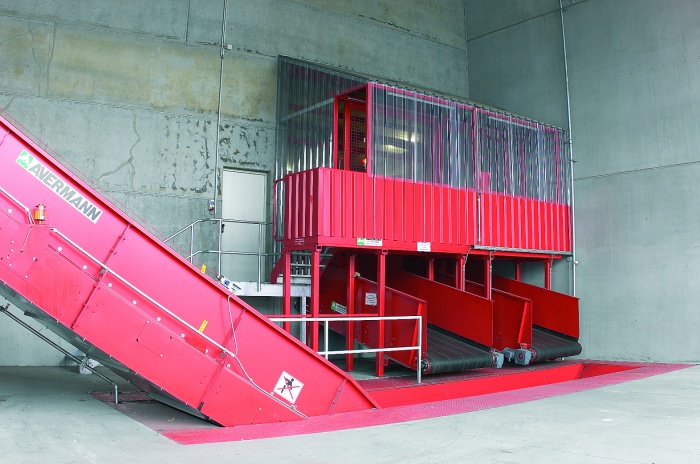 A baler conveyor is a crucial part of any large waste management system. It is an investment into the future efficiency and profitability of your company. It is therefore important to purchase one that is exactly tailored to your needs and requirements. Kenburn can design, specify and source a baler conveyor to match your exact specification.
Our baler conveyors can be supplied in a wide range of configurations to suit any environment. In partnership with you  we are able to find a baler conveyor most suited to you requirements.
Avermann baler conveyor solutions are distinguished by stable, torsion-resistant construction combined with custom-made design. Individual length adjustment due to modular construction design allows to produce cost-effective solutions.
Avermann produce top quality waste management equipment, all designed with the highest level of efficiency in mind.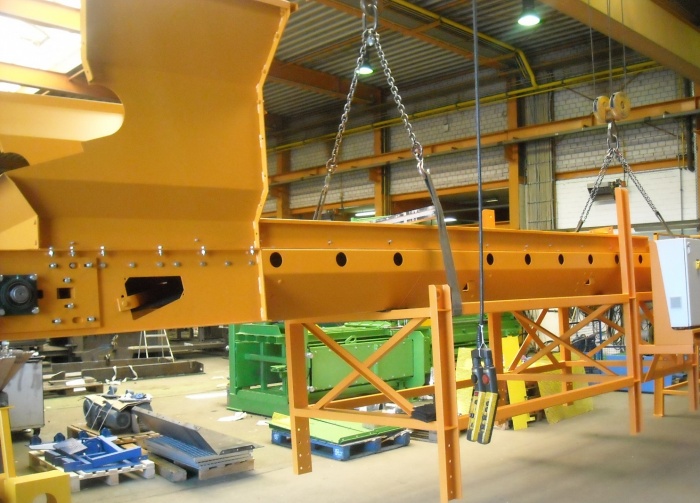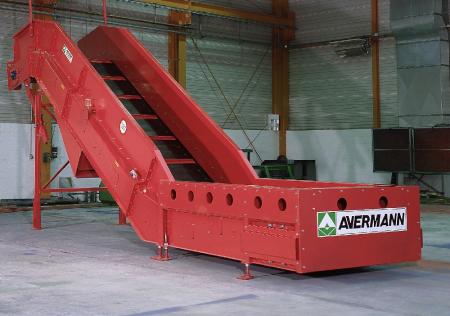 The same principle of versatility and adaptability to your requirements applies to chain conveyor belts, sliding belt conveyors and roller conveyors. Similarly we offer shuffle floor systems and bunker belts. Due to the use of different belt qualities, such as oil and grease-resistant conveyor belts, even bulky materials can be transported safely.
With the flexibility and durability that an Avermann product can offer, a purchase of a baler conveyor could revolutionise your output. Contact Kenburn to find out about how a baler conveyor could help you and your company.
Contact Us for more information about Avermann conveyors – we would be delighted to discuss your requirements in detail, and design a solution which is best for you.