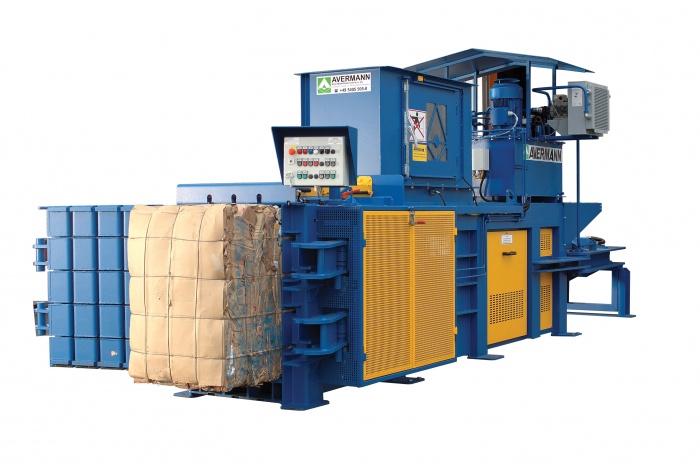 The Avermann AVOS 147 is a robust, heavy duty Horizontal Baler. Ideal for pressing paper, plastic cardboard and other waste products quickly and straightforwardly it is the perfect baler for improving waste management and boosting recycling revenue from large volumes of waste.
Traditionally constructed to ensure supreme usability and reliability this adaptable Horizontal Baler also provides the option of horizontal, vertical and cross binding of bales using steel or plastic straps meaning that you can bale in line with your needs and your budget. The AVOS 147K pictured above has cross binding.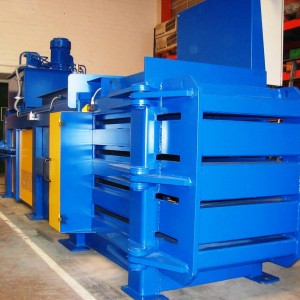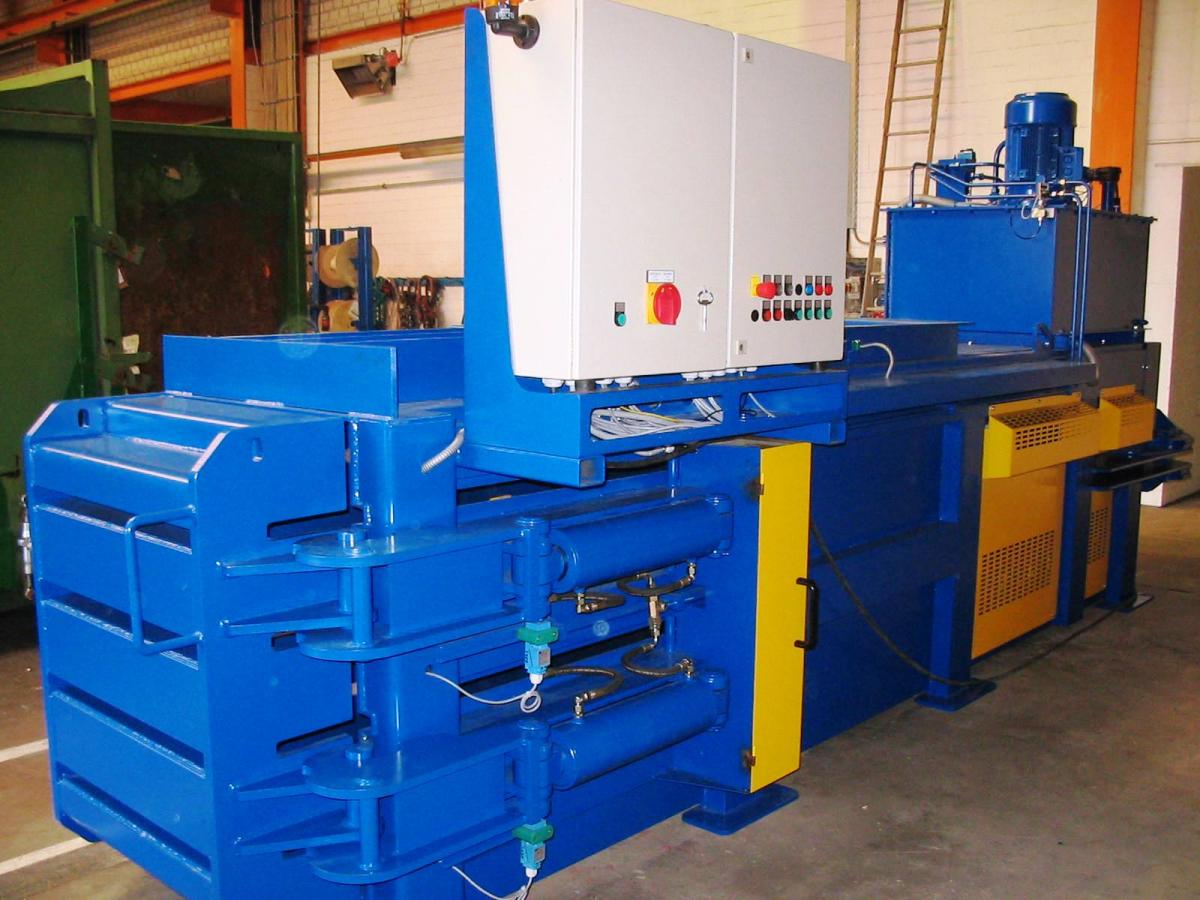 Optional Special Equipment
Single bale eject
Material re-holder
Feeding chute
Hydraulically driven pre-press flaps
Feeding conveyor belt
Bin lift
There are two models in the range with varying throughput and binding: AVOS 147-15/50 and the AVOS 147 K-15/50 EBA.
If you are interested in the AVOS 147 or any of our Horizontal Baler range please feel free to get in touch with us today.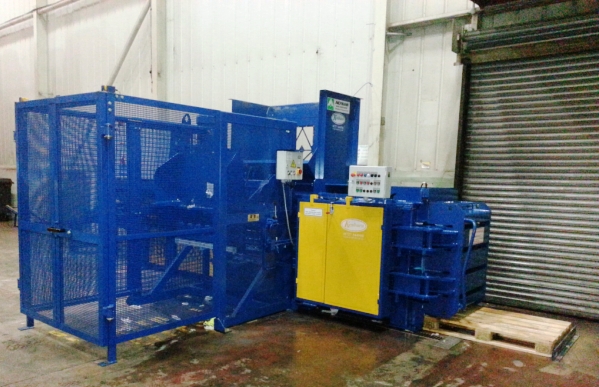 Technical Information
Semi automatic
Throughput to 4.5 tonnes per hour
50 Tonne press force
Cross Binding option for foam
Bale weights up to 600kg
Robust design for long life
High performance, solid construction
Electro-hydraulic drive
Simple operation
Big feeding hopper
Hydraulic door lock with damped opening mechanism
High bale weight with constant bale length
Suitable for large volumes of waste
Automatic channel adjustment
Conveyor belt makes filling emptying simple and fast
Manual binding with plastic straps or steel wire: 4 fold horizontally
Manual cross binding: 3 fold vertically and 4 fold horizontally
Technical Summary
| | |
| --- | --- |
| Model | AVOS 147-15/50 |
| Machine length | 6280 mm |
| Machine width | 1700 mm |
| Machine height | 2431 mm |
| Feeding hopper cross section | 1400 x 700 mm |
| Dead weight approx. | 6500 kg |
| Bale size (W x H) | 750 x 1150 mm |
| Bale weight* up to | 600 kg |
| Binding | 4-fold horizontally |
| Cycle time (empty) | 41 sec |
| Idle speed capacity (theoretically) | 99 m3 /h |
| Throughput** 35 kg/m³ (cardboard) | 2.0 t/h |
| Throughput** 60 kg/m³ (cardboard, paper | 3.5 t/h |
| Throughput** 100 kg/m³ (newspapers) | 5.9 t/h |
| Specific press force | 58.0 N/cm2 |
| Press force | 500 kN |
| Drive capacity | 15 kW |
| Bale length | 1200 mm |
| Electricity | 3 x 400 V, N, PE/50 Hz |
| * depending on bale length and material | |
| ** relating to apparent weight | |
| Bale length | 1200 mm |
| Electricity | 3 x 400 V, N, PE/50 Hz |