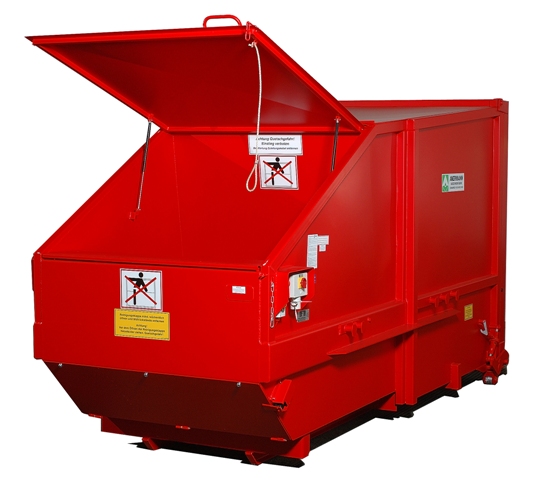 Avermann manufacture a wide range of Portable and Static Waste Compactors, with a machine ideally suited to help you manage your waste.
Avermann Portable Compactors do away with the need for a separate container, at the cost of reduced availability when the Compactor is away being emptied. Portable Compactors are available in chain lift or roll-on/roll-off (skip lift) formats. The smaller machines are chain lift and can be transported by skip loaders. Roll-on/roll-off machines are typically larger and require suitably equipped trucks for transporting.
Avermann Portable Compactors are available in a wide range of sizes. Just contact us to discuss your exact requirements.
Avermann Static Compactors are fixed in situ and use an extending ram to compact materials in containers, which can then be transported away to be emptied before being returned. They are particularly suitable where volumes are high or where waste is produced in a continuous process. Swapping full containers for empty ones minimises production down-time.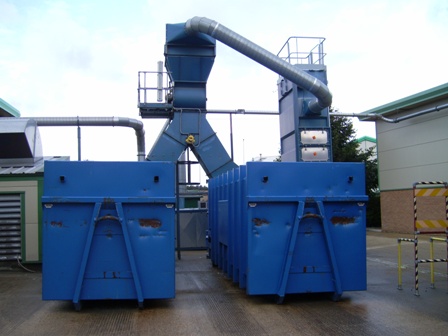 Based in Germany, Avermann manufactures a full range of Compactors, both Portable and Static. Only high quality steel is used in the construction of these machines, and Avermann's adherence to the best engineering principles ensures supreme usability and durability.
Avermann Compactors are built in a range of sizes and configurations. If you need to compact cardboard, plastics or especially general waste, Avermann have a machine suitable for you.
Contact Us to discuss your exact requirements.