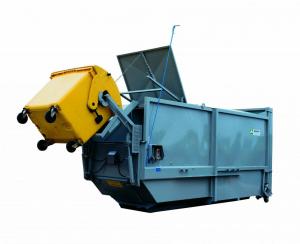 A Compactor Bin Lift is a useful addition to a Compactor where streamlined production is essential. Avermann Bin Lifts can either be supplied as an integral part of any of our Compactors, or as a stand alone unit. We supply a full range of Avermann Bin Lifts to suit individual requirements.
Bin-lifts are intended to handle normal and customized bins and refuse containers. All bin-lifts can be designed both as integrated part of Avermann portable and static waste compactors and as 'stand-alone' machines, which can be attached to existing waste disposal systems.
The bin lift devices are provided with centrally comb-lift device for additional lifting and lowering of 120 l and 240 l dustbins.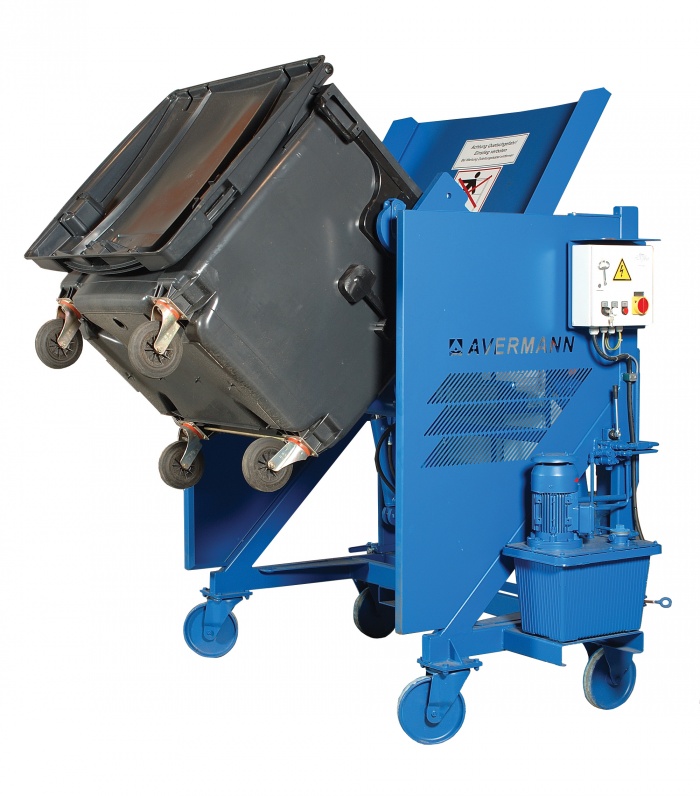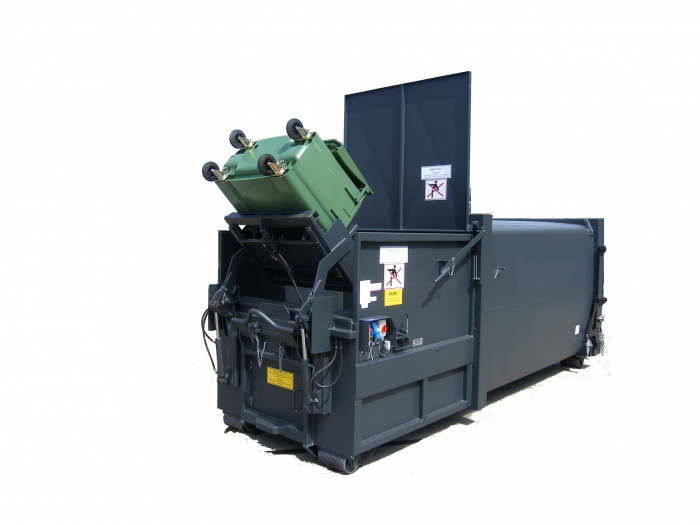 Avermann bin-lift devices are also fitted with a mechanical hatch opener for large refuse containers with a round cover and safety guard.
Machine length: 1670 mm
Machine width: 2204 mm
Machine height: 2284 mm
Motor rating: 2.2 kW
Oil quantity: 10 l
Lifting power up to 500 kg
Contact Us for more information on these or any other products.