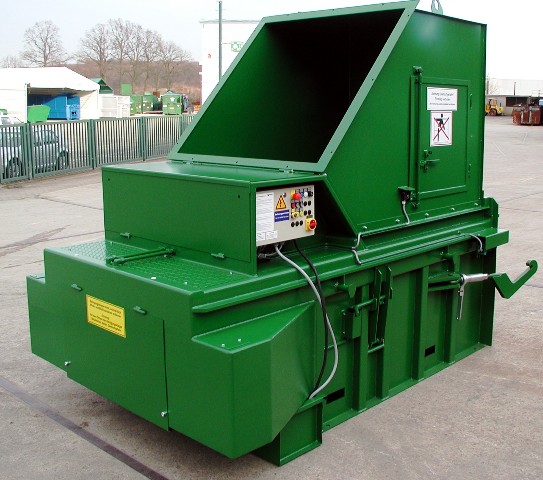 The SP16 Static Compactor from Avermann has a charge box capacity of 1.3 cubic metres and a cycle time of 47 seconds. The Compactor will operate with containers from 8 cubic metres to 32 cubic metres, offering great flexibility.
The Compactor can be configured with a range of optional extra equipment such as feed hoppers and bin lifts. The Compactor would often be housed on the outside of a building, with the material coming from inside the building and being fed directly into the hopper.
For further details on this or any other Avermann Compactors, please contact us.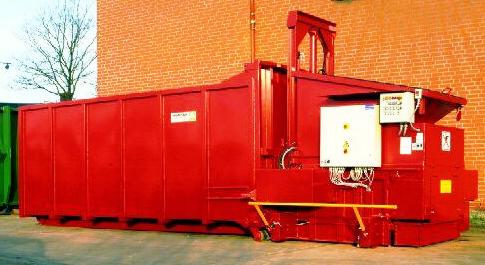 charge box capacity of 1.3 cubic metres
cycle time of 47 seconds
| | |
| --- | --- |
| Model | SP16 |
| Machine length | 3265 mm |
| Machine width | 2076 mm |
| Machine height* | 1618 mm |
| Feed-opening length* | 1635 mm |
| Feed-opening width* | 1350 mm |
| Feeding height* | 1270 mm |
| Dead weight* | 3300 kg |
| Oil quantity | 140 l |
| Volume per stroke/rpm | 1.3 m³ |
| Cycle time (idle) | 47 sec |
| Drive capacity | 7.5 kW |
| Press force | 380 kN |
| *without hopper | |
| Electricity, Plug connector | 3 x 400 V, N, PE/50 Hz CEE-5 x 32 A/6 h or direct connection |
| Fuse protection (on site) | 32 A, slow; Control voltage: 24 V DC |